It's that time of year again — the time when I scour the internet/home improvement stores/my garage for all of the dreamy things that other DIY-ers like myself probably shouldn't live without. Some of these things I own and love, and some things I just pine for and/or have on my own wish list this year. I made a similar list last year, and most of those items still apply. You can check that out here.
These items are in no particular order and cover a variety of price ranges. Without further ado, here is my holiday gift guide for the crafty DIY-lover in your life.
You'll see lots of RYOBI tools on this list since they are my fave. I got this cordless brad nailer earlier this year and now I can't live without it. It's definitely one of my favorite tools.
This was on my list last year and I'm still dreaming about it. One of these days I'll get one!
I recently received this in the mail from my friends at RYOBI and I can't wait to try it out!
This will come in really handy in tight spaces. Bonus: it's on sale right now at The Home Depot!
4. OnlineFabricStore Gift Card
This is one of my favorite places to order fabric from. A DIY-loving crafter can never have enough fabric!
5. Rust-Oleum Comfort Spray Grip Accessory
This thing has saved me (and other serial spray painters like myself) from many hand cramps.
This is one of my favorite topcoats to use when I refinish furniture. I love that it's water-based and less fumey than polyurethane.
7. Kreg Jig
I own the Kreg Jig Jr. which is the much smaller version of this, and I'd love to have the larger size. This is a must-have for furniture building. It creates pocket holes to join wood together.
8. Martha Stewart Glass Paints
I have these and absolutely love them! The tools and stencils in this glass paint line are great too.
Love this stuff! I have been gilding everything in sight!
This can be used for so many different types of projects. I even used it to create a template for my boys' headboards.
11. RYOBI Sliding Compound Miter Saw
Hands down my favorite tool I own. I cannot say enough good things about it. Without this saw, I couldn't build furniture or do a lot of the projects I have done. (Or at least it would be a heck of a lot more difficult, that's for sure!)
12. RYOBI Multi-Tool
I recently got this tool and I'm having a lot of fun playing around with it. It comes with a few different attachments and is great for cutting and sanding smaller items.
13. HomeRight Finish Max Paint Sprayer
I don't own this sprayer although I've heard great things about it. I have worked with HomeRight in the past and I know they are a great brand. If you paint furniture or large surfaces, a sprayer is a must!
14. Copper River Bag Company DSLR Camera Bag
I'm including this for the photography enthusiast on your list. This bag was my birthday present to myself this year and I absolutely love, love, love it. It was handcrafted here in the USA and it is beautiful.
You can't go wrong with this! Trust me.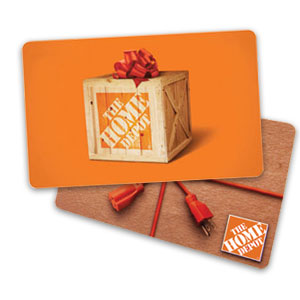 16. Rust-Oleum Gold Glitter Spray Paint
This has been one of my favorite holiday supplies this year! I recently used it on my monogram wreath.
17. Paint Kit
For anyone who paints regularly, whether it's walls or furniture or anything large, this would be very useful.
I haven't bought a cordless glue gun yet, but it's on my must-have-soon list.
19. RYOBI Cordless Drill and Impact Driver Kit

I use this drill all the time, and the impact driver is nice if you want a little more "power" behind your driving. Definitely beats a plain old screwdriver!
20. Fiskars Scissors
This is one thing I keep meaning to buy and just haven't for some reason. A good, sharp pair of scissors for crafting and cutting fabric.
So, what are your craft or DIY "must-haves"? Please leave a comment and let me know! (Email subscribers will have to click over to the blog in order to comment. Thanks!)
Disclosure: This is not a sponsored post but it does contain affiliate links.
If you're new here, please consider subscribing via RSS or by email.
You can also connect with me here:
Thanks for visiting!
-Erin