If you're knee-deep in the trenches of holiday shopping and you're wondering what to get that DIY enthusiast on your list, then you've come to the right place. Today I am listing some of my favorite "DIY" tools, supplies and general goodies, (along with a few that I haven't tried yet but have my eye on). If you or someone you know enjoys crafting, decorating, DIY, or even photography, then any of these items would make great gifts. Here is my Holiday Gift Guide for the DIY-Lover.
I would also like to mention that this is not a sponsored post, and I am not being paid to write it. I just wanted to share some of my faves (in a variety of price ranges) with you today.
In no particular order, here are my 20 picks:
1. Mod Podge
Every crafter's "must-have": Mod Podge
. This sealer and glue in-one is perfect for so many different types of craft projects. From small crafts like these Halloween lanterns I made, or these cute coasters, to larger ones like decoupaging furniture, this is a truly versatile product. You can find this at pretty much any craft store.
2.  Singer One Sewing Machine
I am totally in love with my Singer One Sewing Machine. I still have a lot to learn since I am a total beginner, but so far this machine is easy to use and has lots of fun stitch options. (Here is the review I posted a while back.) This machine is available at Jo-Ann's.
3.  RYOBI Tools Combo Kit
I am slowly venturing into the world of power tools, and I have really enjoyed using my RYOBI 18V One+ Lithium Ion Combo Kit. It includes a compact cordless drill, cordless circular saw, cordless worklight, battery charger, 2 batteries, and a large bag for tool storage.
4.  Canon Rebel DSLR Camera
I absolutely love my Canon Rebel DSLR
. Not only do I use it for blogging, but also for taking better pictures of my kids. This is a really great camera, and unless you are a professional photographer, it really does everything you'll ever need a camera to do. This model is a little newer than mine, and I think they just came out with a T4i model too, but I love it. This is a pricey gift, especially after you add a protection plan and possibly a bag, memory card, and accessories, but in my opinion, it's worth the investment. I also love this 50mm lens
for taking great portraits.

5.  Silhouette Cameo 
I don't have a Silhouette Cameo
yet, but I've been pining for one for quite some time now. There are so many fun things you can do with it. I would love to use it for cutting vinyl or fabric.
6.  Martha Stewart Glass Paint & Stencils
I had the opportunity to work on a campaign for Martha Stewart Glass Paint a while back, and I've posted about it several times since then. I cannot say enough great things about these. They are so much fun to work with and there are so many possibilities for them! These paints and stencils are available at Michaels. (Check out my glass paint project posts here, here, here, here, and here.) I still have a lot of this paint left, so I'm sure you'll see it pop up again from time to time on the blog.
7. Purdy Paint Brushes
Within the past few months, I started painting with  Purdy Paint Brushes
and I will never go back to the cheapies. These brushes cost a little more than the generic brands, but you can definitely tell the difference in quality. I love how the angled brushes allow me to get into nooks, crannies and corners easily. I also like the amount of paint coverage I'm able to achieve with these brushes, whether I'm painting a wall or a piece of furniture.

8.  Assorted Spools of Thread
This Gutermann 26 Spool Thread Box
would make a great gift for anyone who loves to sew. Or any bloggers who are learning to sew. (Hint hint.) It's available at Jo-Ann's.
9.  Any of the following books:
Inspired You
I have the first two books and love them both, and Miss Mustard Seed's book is on my list of things to buy next.
10. Kristen Duke Photography e-books
I have both of Kristen's e-books (I reviewed them here), and I have learned a great deal from both of them. These are a great place to start if you are just beginning to use a DSLR camera, or if you have been using one for a while and want to learn how to use it in manual mode.
11. Shoot Fly Shoot Online Photography Course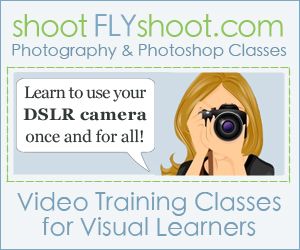 I haven't had the opportunity to take this course yet, but I did have the chance to attend their session at the Haven Conference over the summer and I learned a ton. Disclosure: I am an affiliate of theirs, so if you sign up for classes using the photo link above, I get a tiny bit of commission.
12. Subscription to FOLK Magazine
This magazine is full of fun inspiration, yummy recipes and more. With features from several of my fellow bloggers, I definitely enjoy reading it and I'm sure many people on your gift list will too. I was able to meet Ben Ashby (Editor In-Chief) at the Country Living Fair, and he's as nice as can be. He's all about supporting bloggers and DIY-ers, and I'd like to support his awesome publication as well. Subscribe to FOLK here.
13. Elmer's Paint Markers
I like these because not only do they come in lots of pretty colors, but you can use them on almost any type of surface. I used mine on glass here, but they work on virtually anything. I picked mine up at Walmart, and they are very inexpensive.
14. Baker's Twine


It's not just for bakers! This would make a fun stocking stuffer for anyone who enjoys crafting. There are so many fun uses for it (I posted a few examples here), and it comes in a variety of colors. I got my twine from the Talking Twine & Trim Etsy shop.
15.  Pink Tool Box or Multi-Purpose Tool Kit


I don't think these need any explanation other than "because they're awesome." Sadly, I don't have these, so if you happen to be married to me and you are looking for gift ideas, you can find them at Home Depot. (Wink.) They are made by "The Original Pink Box," and just to make it super easy for you, here is a link to the tool box and here are the pink tools.
16. Hot Glue Sticks
Another great stocking stuffer idea – because as a crafter, you can never have too many Hot Glue Sticks
. My glue gun is one of my best friends.
17. Xacto Knife Set



This Xacto Basic Knife Set
would come in handy for any do-it-yourselfer. It comes with a wide variety of blade styles, all nestled into a cute little wooden box.
18. Projector
I know this may seem totally random to some people, but trust me when I say that a DIY-enthusiast could have oodles of fun with this EZ Tracer Projector
. From enlarging and tracing images onto walls or even furniture, to creating traceable chalkboard art or even a mural or a vintage-looking sign, there are so many fun possibilities. This one is available at Hobby Lobby as well as Amazon.
19. Burlap Fabric (by the yard)
Trust me, they'll find a use for it. And bonus, it's super inexpensive! You can find it at fabric stores, and here is an online store that sells it for cheap.
20. Washi Tape
Yet another great stocking stuffer choice, colorful Washi Tape has a variety of possible crafty uses. These can be purchased here, or in many craft stores or Etsy shops.
I hope you enjoyed my Holiday Gift Guide, and maybe you got some ideas for someone on your list. (Or for yourself!) Happy Holidays!
Disclosure: This post contains affiliate links.